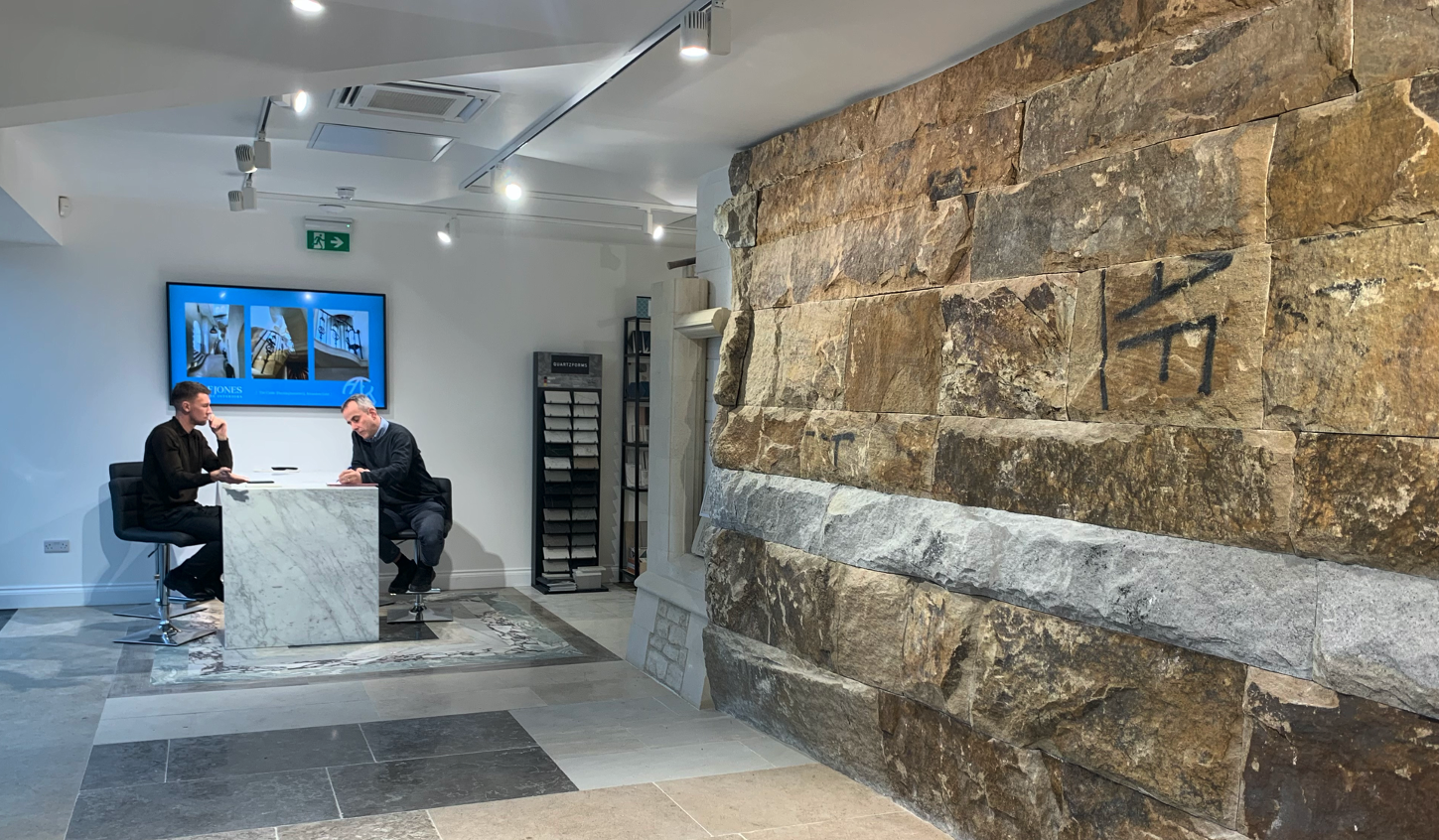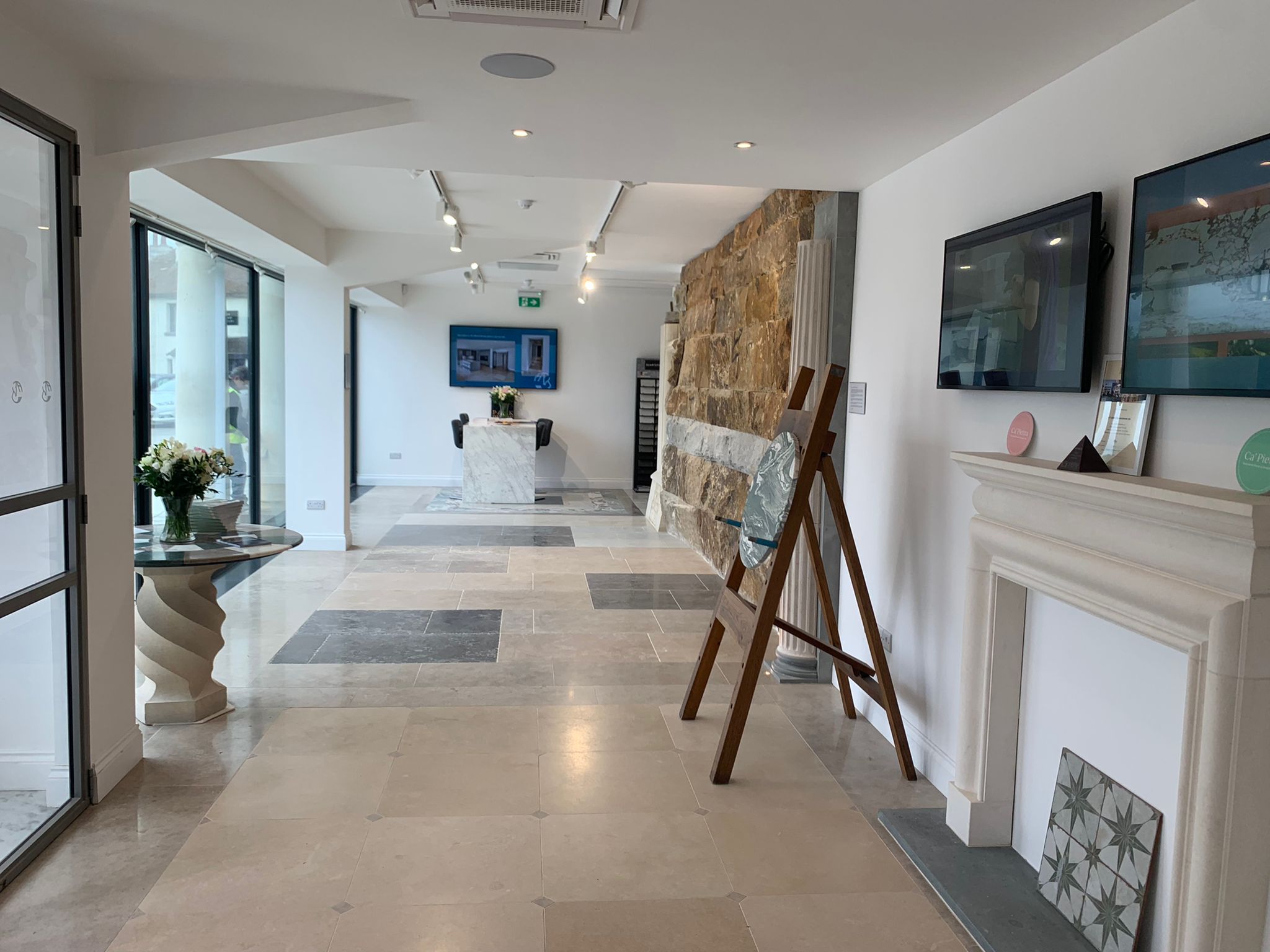 Visit Our Showroom
Our new showroom is now open to the public. You'll be guided through the process by one of our experienced team, who will be happy to assist in the selection process for your bathroom, kitchen fireplace or flooring.
View 30+ stone and porcelain flooring options and see over 200+ samples of Quartz, Marbles and Granites. We'll help you narrow down your options and offer support on what can be an overwhelming selection choice.
As well as gaining insight into the services we provide you can also meet the people that will form part of the journey of creating your stunning stone interior. The best place to ask questions and get feel for the physics product, the stone.
Quartz Selection
Quartz has grown in popularity in recent years. Partly due to advances in technology which have meant manufacturers are able to create much more variety in pattern and a closer believability to Marble.
We currently provide the most extensive quartz range in the area, with over 200+ to choose from in the showroom. Supplying Classic Quartz (CQ), Silestone, CRL, Nile Stone, Quartz Forms, Gerard Cullifords, Caesar Stone. We also have recently begun to work with newer materials such as Dekton and work closely with them to deliver beautiful surfaces.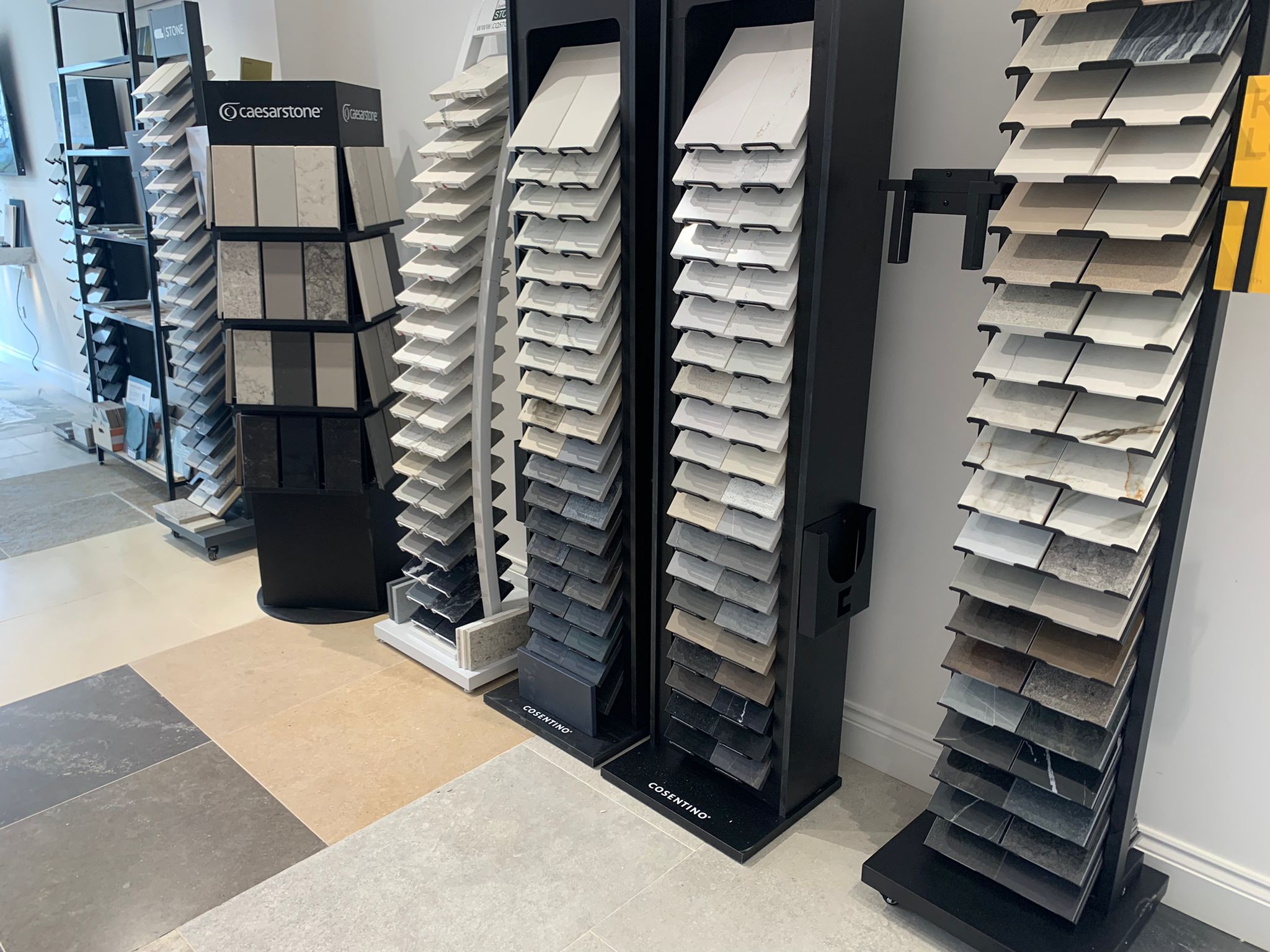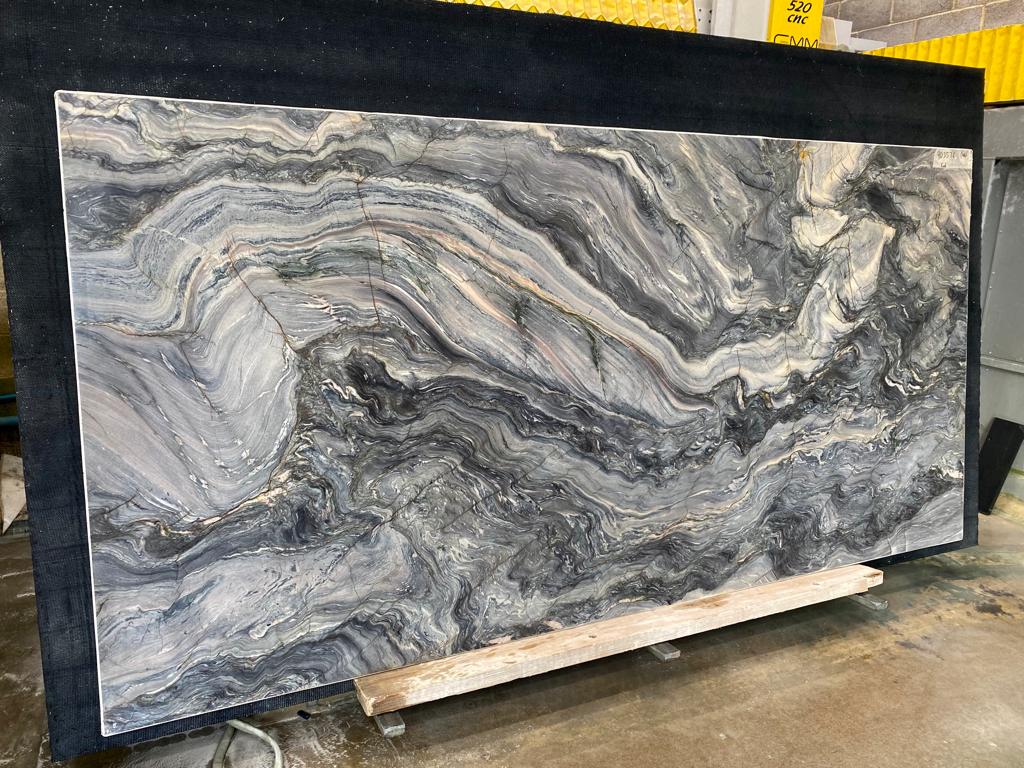 Natural Marble & Granite
On top of the vast Quartz range, we also have extensive Marble and Granite options available for you to come and look at. We have popular selections in the yard but also have contacts to be able to source specific types for you at competitive rates. Popular materials such as Carrara, Arabescato, Statuario, Calacatta, Black Granite, Dark Fusion Granite as well as much more. 
Limestone & Sandstone
We have a significant selection of limestone and sandstone to choose from including York, Portland and Bath stone. Samples are available to collect or delivery can be arranged. Let us explain the benefits or limitations of certain stone types by having a chat with the team. Hearing our opinion, in the design stage, can help limit unexpected costs further down your project.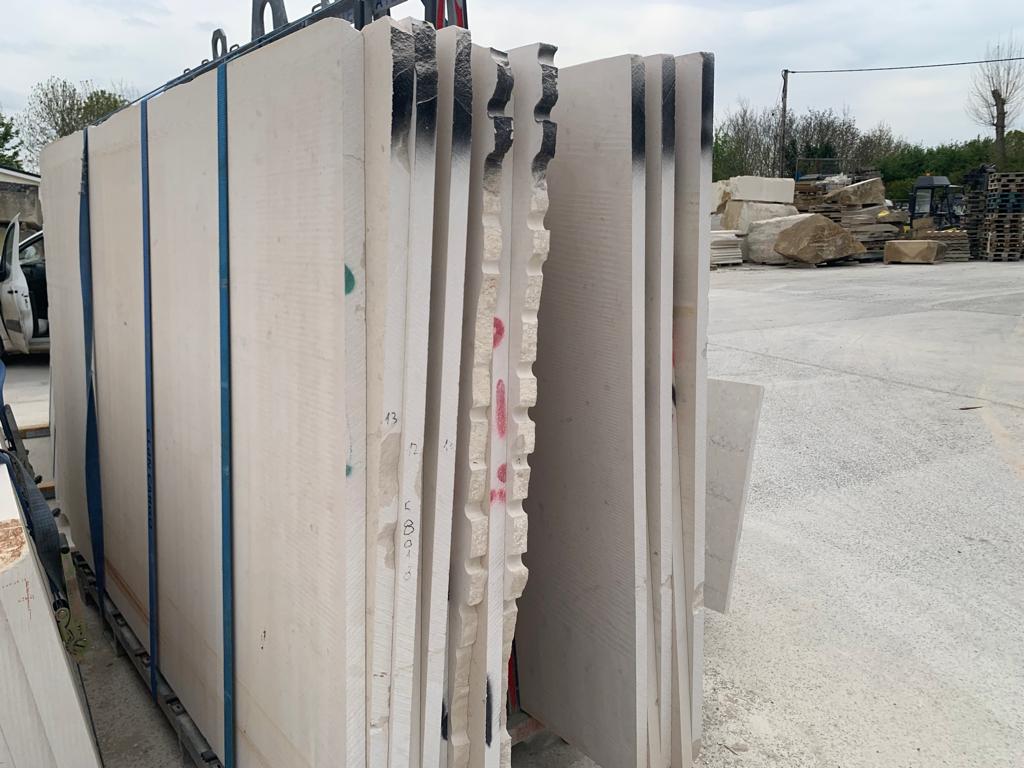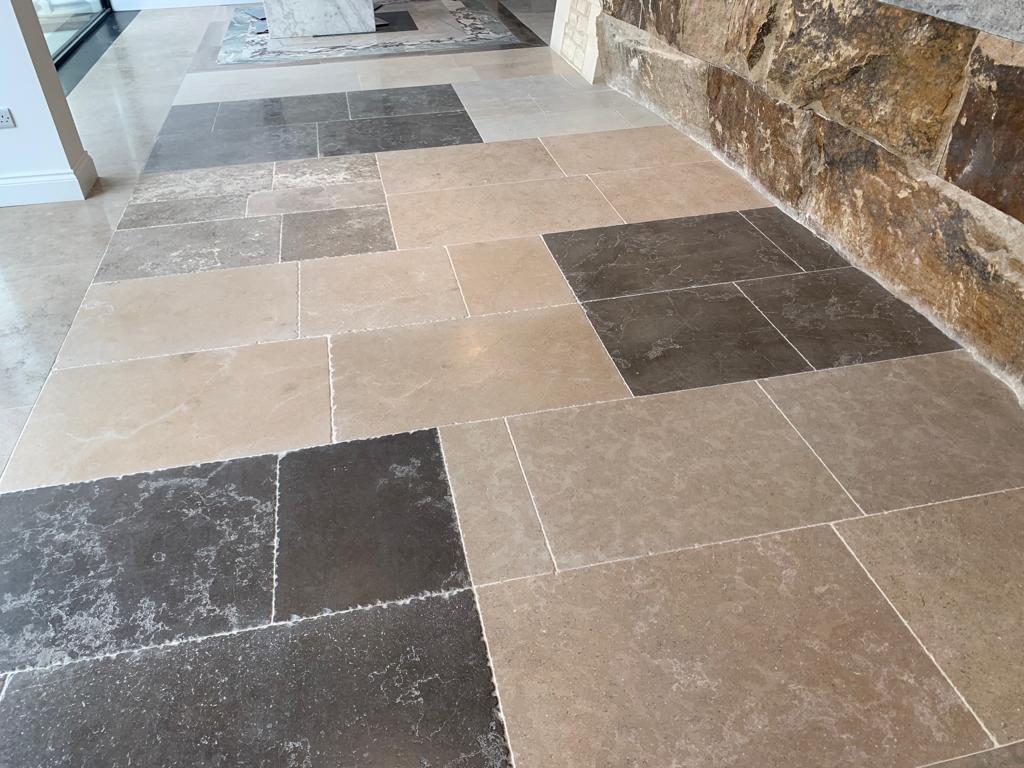 Ca' Pietra Range
We are the premium retail partner for stone specialist Ca Pietra and have responsibility for Oxfordshire, Berkshire, and parts of Buckinghamshire.
We have 40 of the best-selling flooring options (Limestone, Marble, Slate, Terracotta & Limestone) suitable for internal and external areas, on display, as well as a collection of their ceramics and decorative tiles.
Providing samples of any product from their brochure to your home address. Our installation teams have years of experience of working with their products, and we can provide the full supply through to installation service if needs be.
Visit Our Showroom
Located on the A4074 just south of Wallingford, our large showroom showcases our range of floors, worktops, fireplaces bathrooms and stairs.
So please contact us today to discuss your project and we will be happy to offer support and guidance to help you achieve your vision.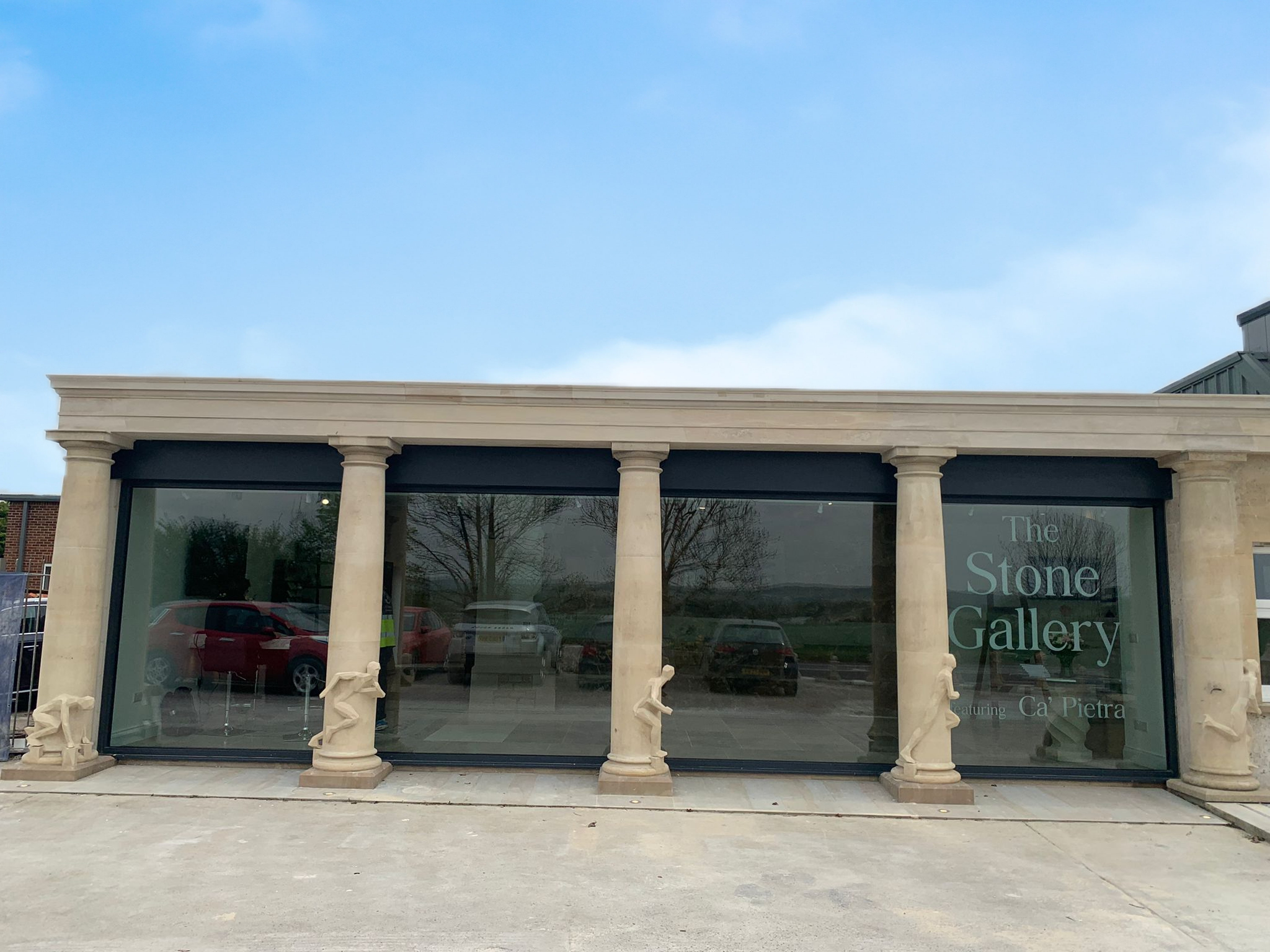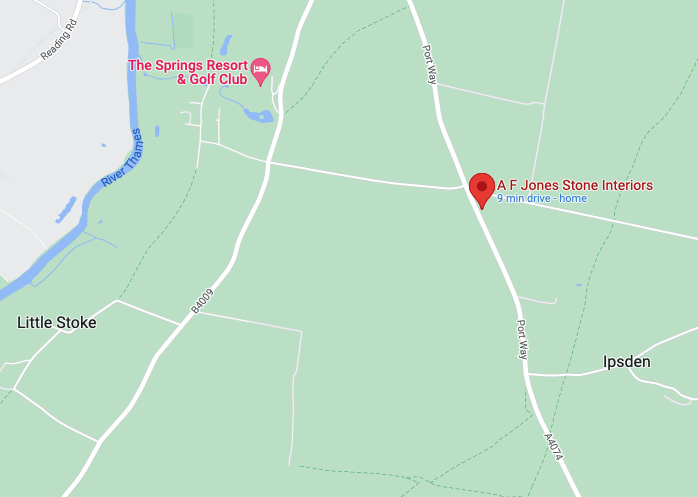 Where Are We?
We are based on the A4074 in Ipsden – the road that links Reading to Oxford. Directions can be found by Googling 'A F Jones Stone Interiors' and following the directions provided. 
Please note that we are no longer at our old address in Reading town centre. We moved production and the office to Ipsden gradually over the last few years, and now only our accounts department remains there.