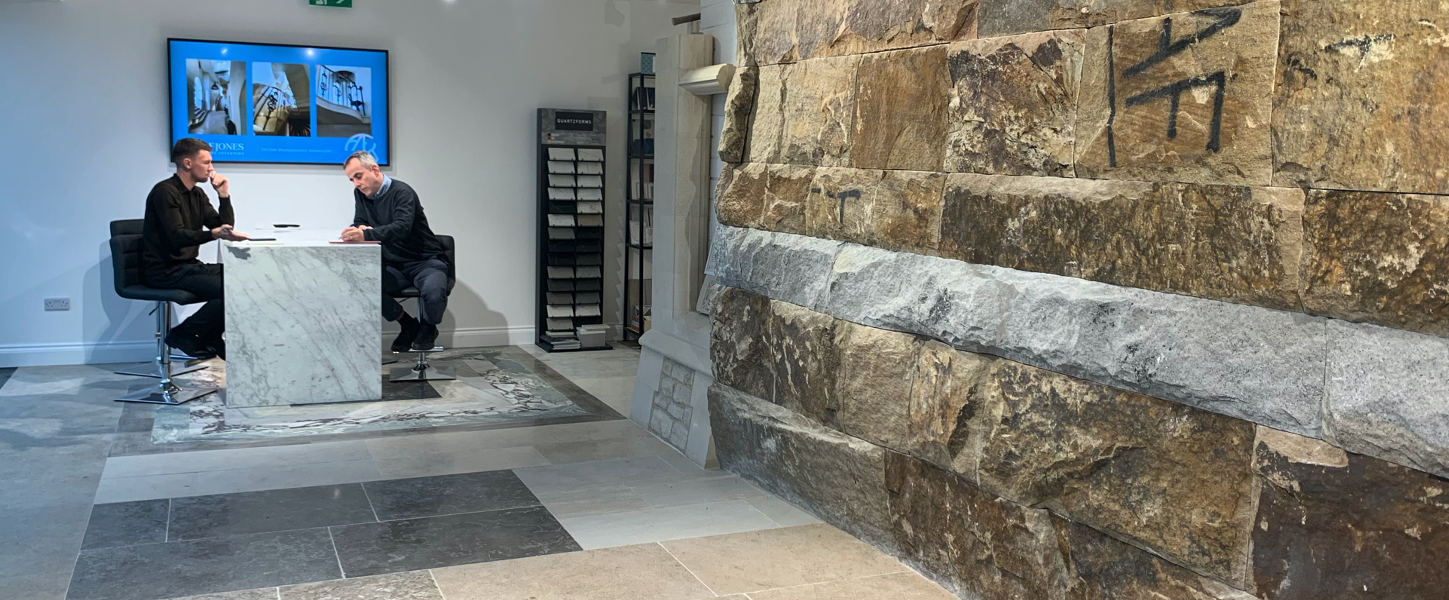 A Ca'Pietra Premier Partner
Book a consultation at our showroom with one of our natural stone experts
AF Jones Stone Interiors is the Ca'Pietra Premier partner in Oxfordshire, located between Reading and Wallingford. This means we stock a large selection of Ca' Pietra stone and tiles at our new and innovative destination centre, with a team of expert stonemasons and specifiers to help you select the right tiles for your project.
The company is a fifth generation family business and has been trading for over 160 years and we specialise in all kinds of stonework, including architectural stonemasonry, tiles, fireplaces, kitchen worktops, marble and granite. This makes us the first port of call as you plan your tile and natural stone selection no matter what size your project is – we even offer a full design and project management service.
To book an appointment with one of our stonemasonry and tiling experts, contact us here, or call 01491 835032 Monday to Friday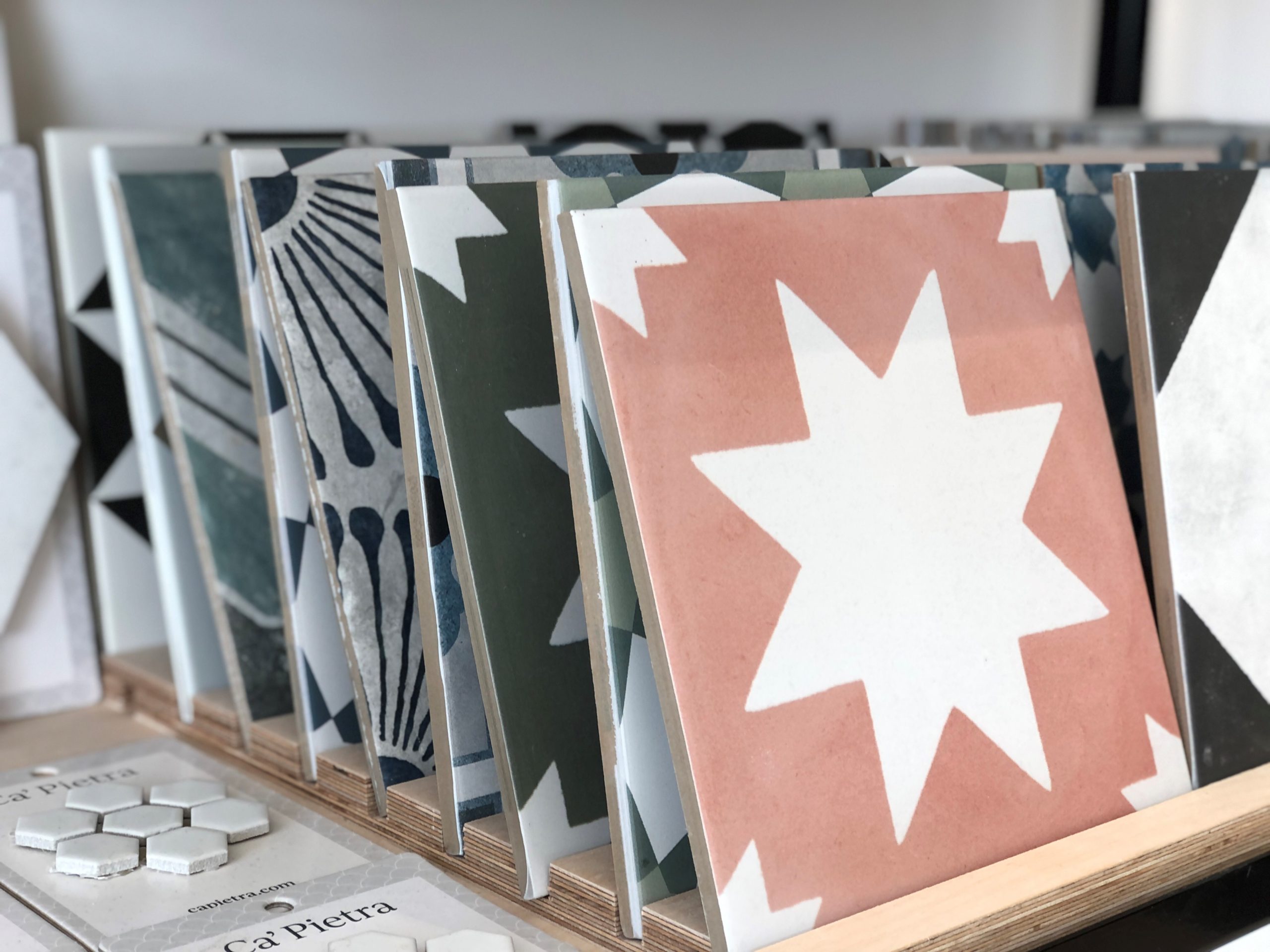 The Ca' Pietra range
A F Jones Stone Interiors offers a wide range of Ca' Pietra products, divided into two sections. One focuses on the more traditional flagstones and includes products such as Neranjo Seasoned, and Hamlet Tumbled. The other section features more contemporary stones such as Linara and Naturalis Marble.
With our new showroom, the aim was to demonstrate the variation and range of services we can offer for both domestic and architectural projects. Customers will also see stone flooring, quartz worktops, bespoke book matched marble as well as bath stone columns, cills and quoins and a blue Moleanos limestone cantilevered staircase. We also have several graphics displays showing the projects we have worked on to inspire clients with what is possible.
Natural Stone Locally Installed
Due to the long history of the company, we have members of staff who can advise on any situation with stone. We can offer samples, brochures and expert advice on any project.
We also have eight stonemasons on the road and can offer installation anywhere in the local area.
The expert team at A F Jones work with all kinds of natural stone and its products can be used in any situation. We frequently work on Grade I and Grade II listed buildings and therefore are familiar with the requirements of these sites as well as on the most contemporary modern buildings for domestic clients.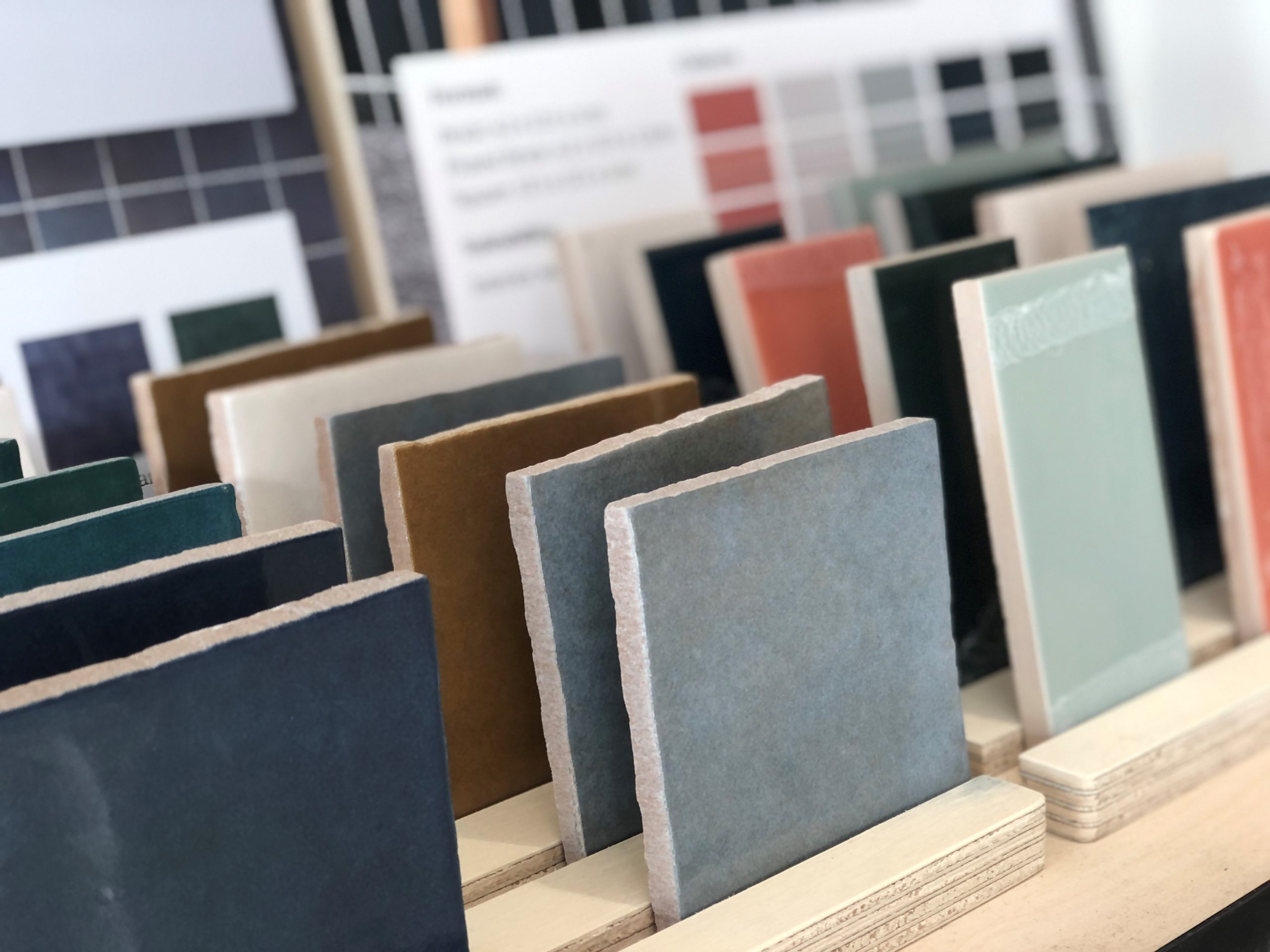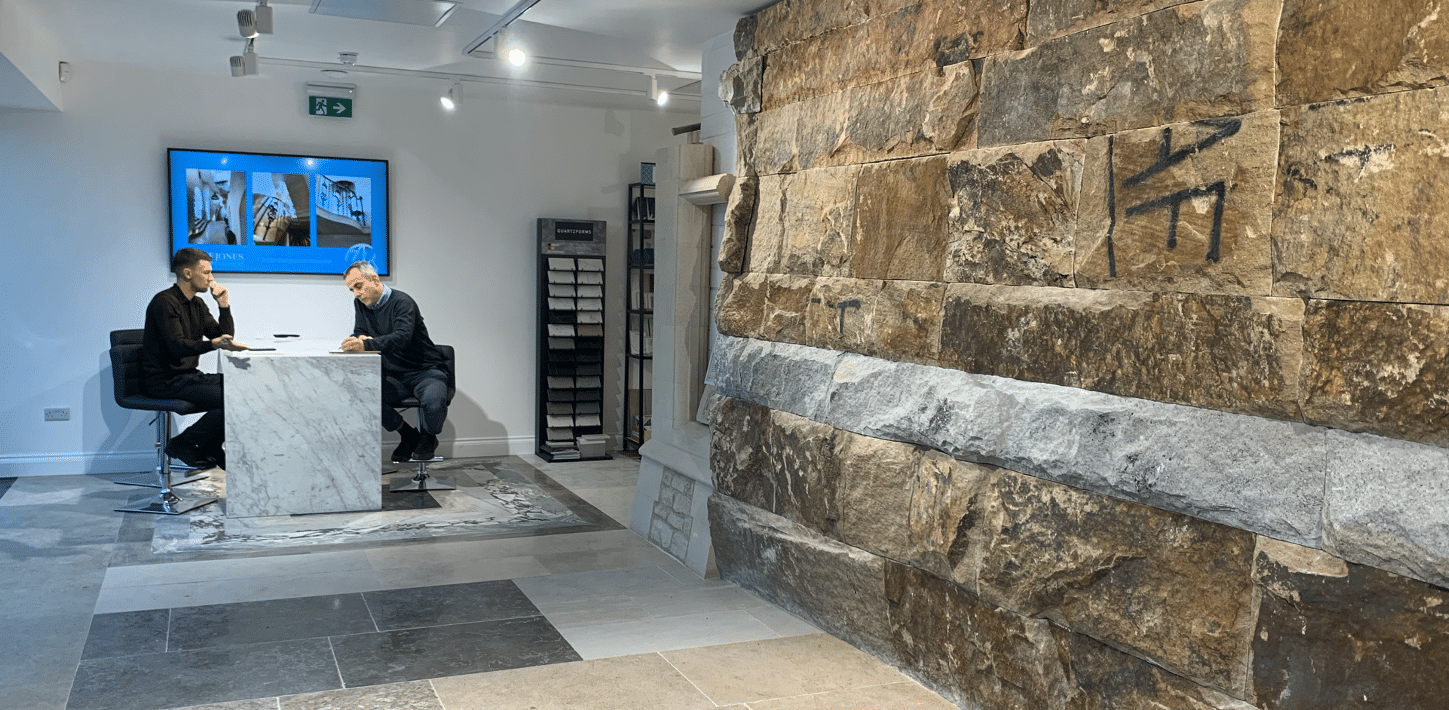 Expert Insight and Advice
To make the best of your visit to our showrooms, book an appointment with one of our experts – with experience across a wide range of stone finishes and materials, they will also be able to advise you across the whole of project, ensuring the Ca'Pietra products fit seamlessly into the overall finish of the interior design.
To book an appointment contact us or call us on 01491 835032  Monday to Friday and we can help you select, order and install the perfect selection of Ca'Pietra for your home.
Contact Us
If you have a design ready, or you simply require the right guidance from an expert team, make contact here and we can help bring your Ca'Pietra project to life.
ADDRESS
A F Jones Stonemasons, Old Quarry Works
Portway, Ipsden, Wallingford, Oxfordshire OX10 6AF
Get in touch today to discuss your project or find out more information on how we can help you. Our offices are open from 9:00 am to 5:00 pm to speak to one of our Ca'Pietra experts. Alternatively, please send us an email or message with your enquiry and we can arrange a call at a convenient time in the day. If you have drawings or designs – detailed or just sketched, you can upload these too.