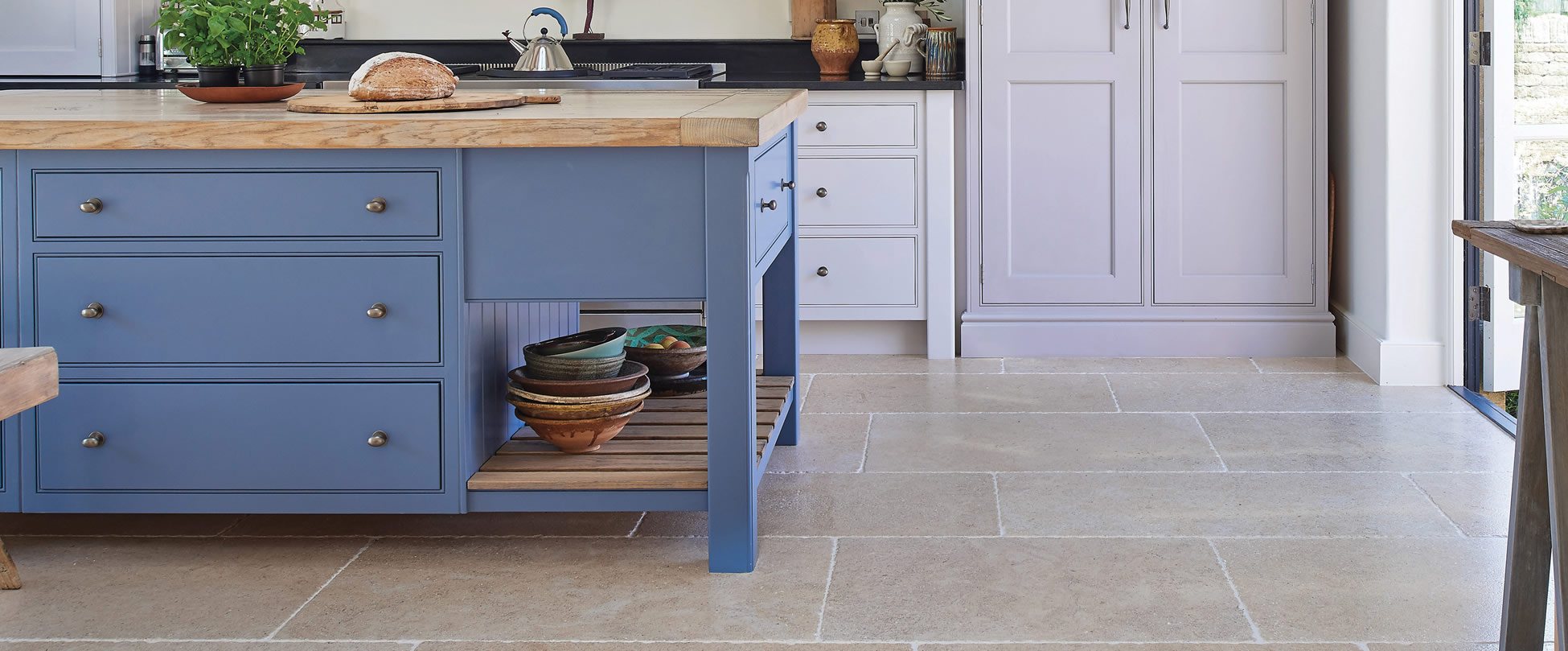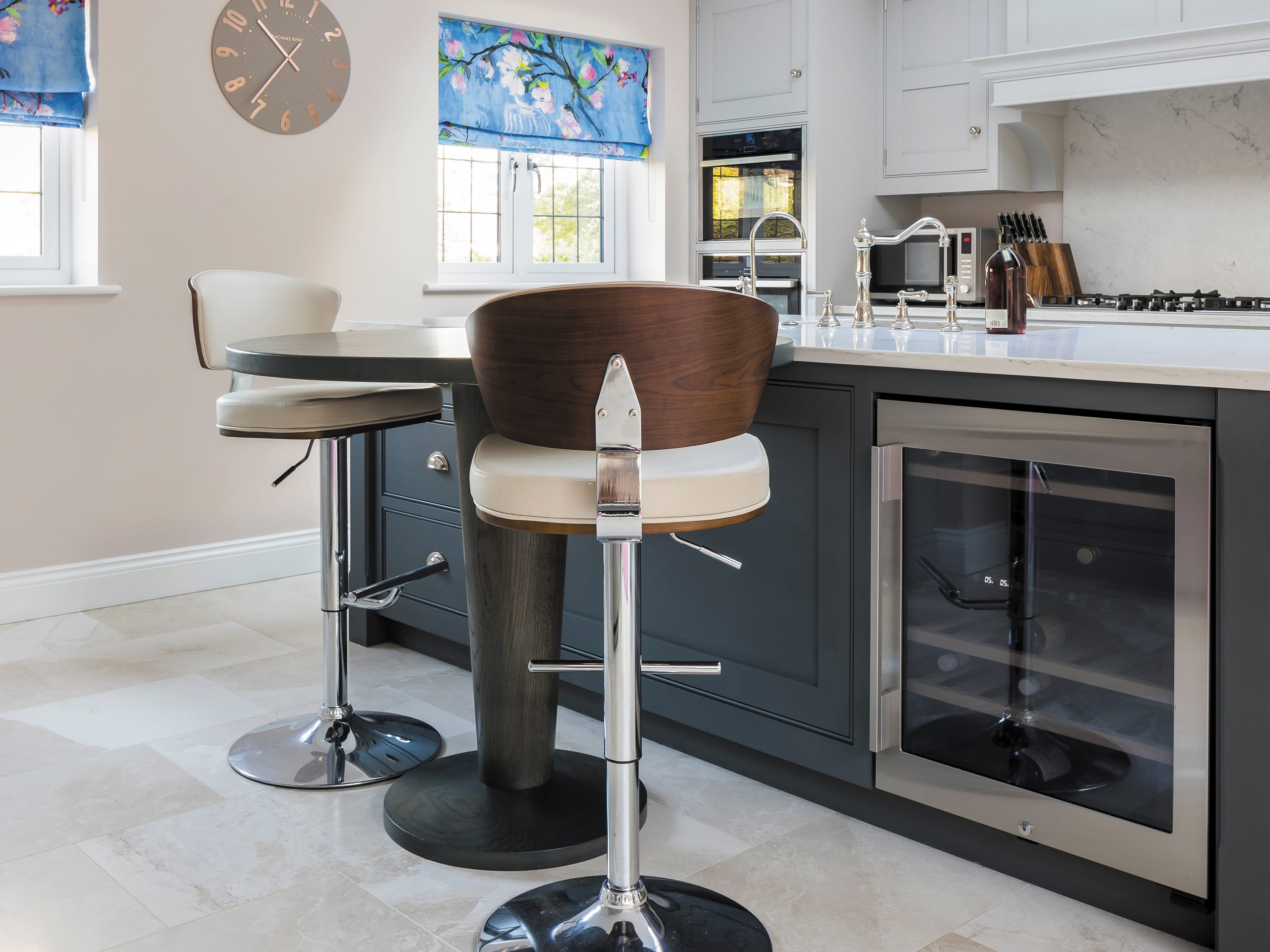 Natural Stone Flooring
Natural stone flooring is an excellent choice for any home. It is durable, easy to clean, and has many style options. Perhaps most importantly, natural stone flooring is a sustainable choice that will last for generations.  In addition to being beautiful and durable, natural stone flooring is also easy to care for.  A natural stone floor may be the best choice for homes with pets or small children as the stone is incredibly resistant to scratches and stains, making it a low-maintenance option for busy families.
A type of stone for every type of home
From sleek and modern to warm and rustic, there is a style of stone flooring to suit any taste. Whether you are building a new home or renovating your existing one, natural stone flooring is an excellent choice. Stone floors are made from various materials, including granite, marble, slate, and sandstone. Each type of stone has its unique characteristics, making it possible to find the perfect match for any home.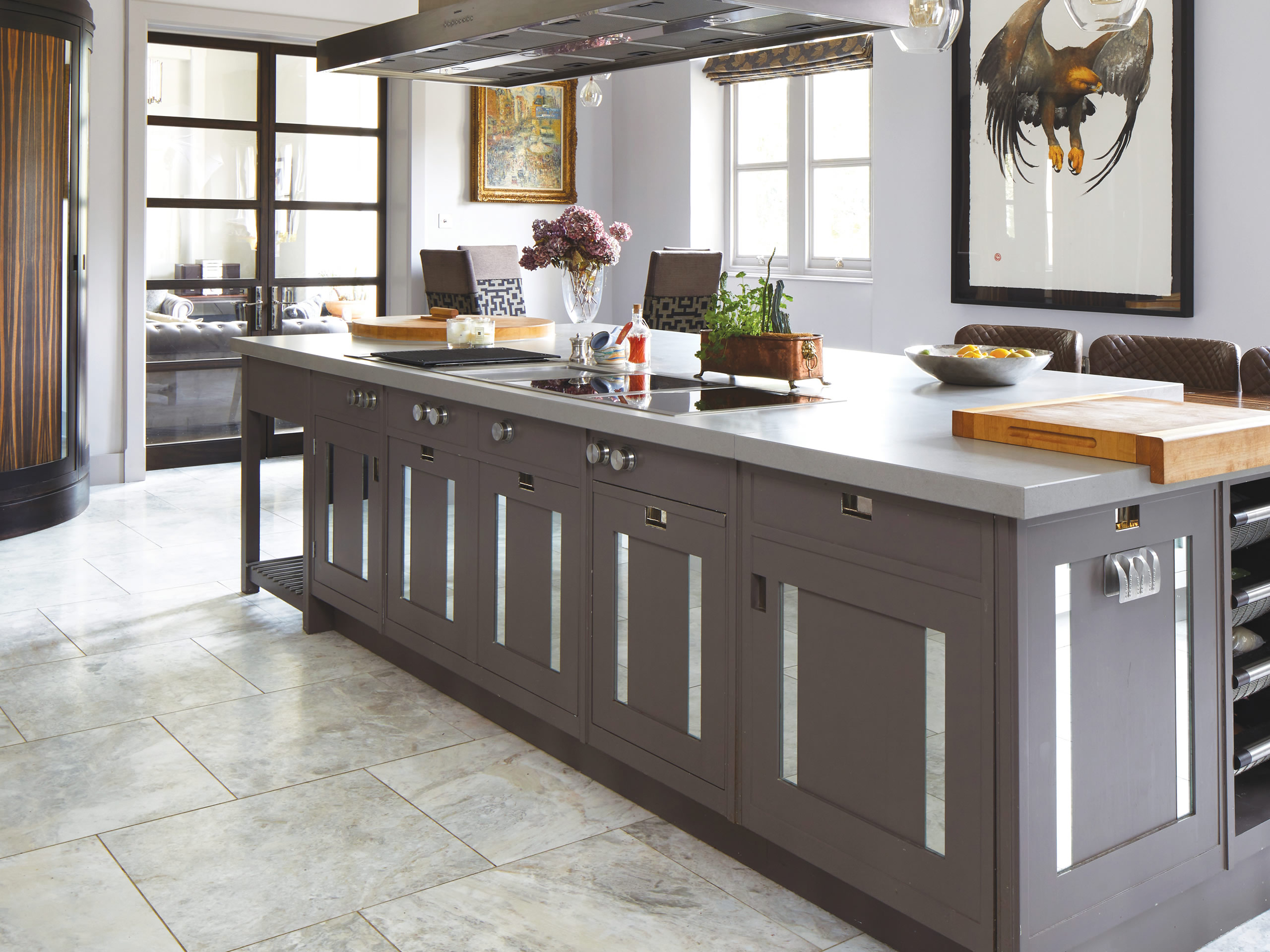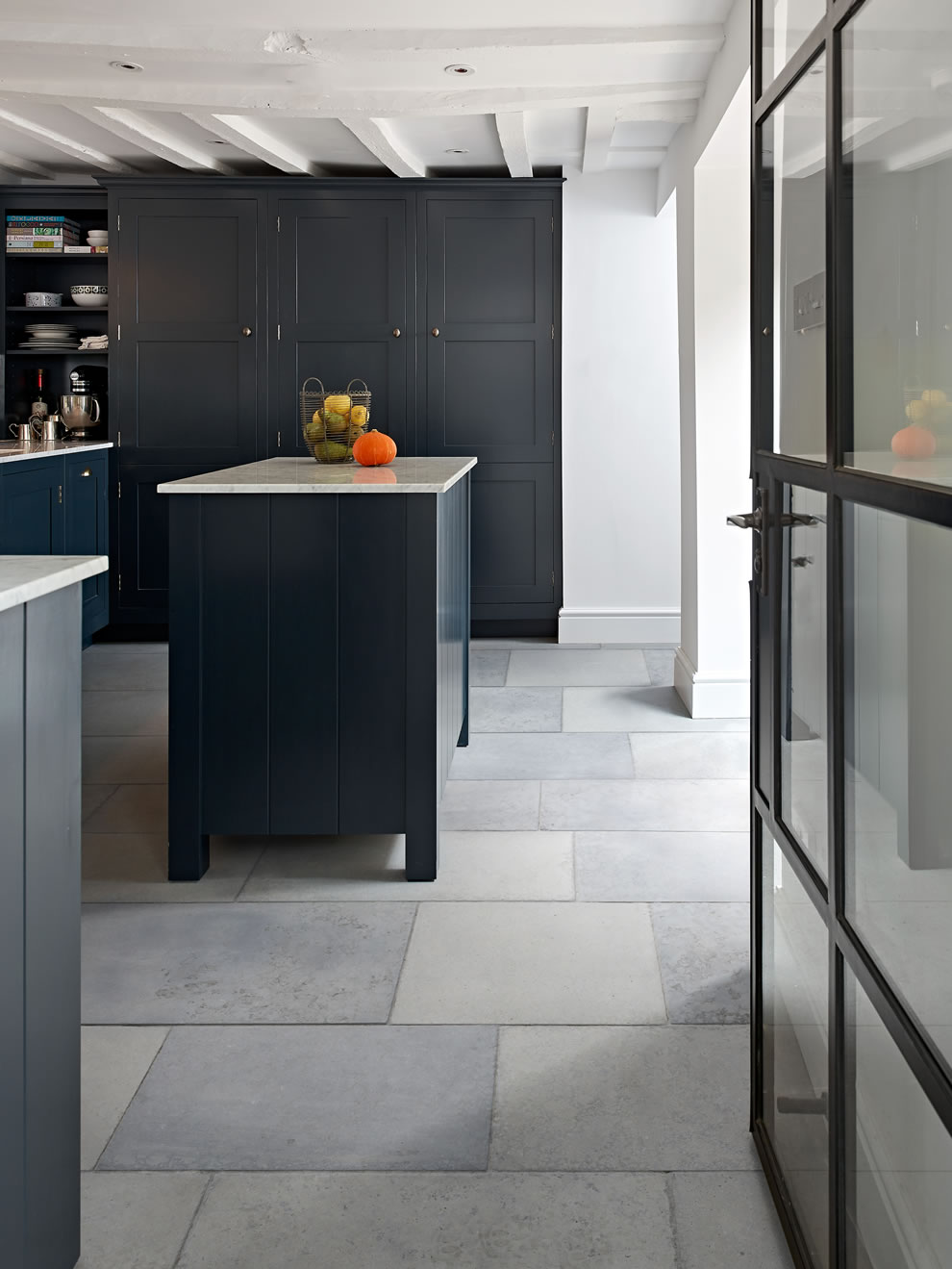 Is natural stone suitable for kitchen floors?
When choosing a material for your kitchen floor, there are many factors to consider. Natural stone is a popular choice for its durability and visual appeal, but it's essential to ensure that the selected material is suitable for your needs. For instance, some types of stone are more porous than others and can be more susceptible to staining. If you're planning to install natural stone in your kitchen, chat with us so that we can help you select a type that is right for your home.
How much does natural stone flooring cost?
There are many kinds of natural stone, including marble, slate, travertine, granite, limestone and standstone. Each type has its unique look and feels, making it easy to find a natural stone that suits your budget and lifestyle.
The average price of natural stone ranges from £50 to £200 per square metre, depending on the size, design, finish and type of stone. Speak to one of the team to see if there is anything that we can help you with and give you  a more accurate idea of the cost of your project 
Pros of Natural Stone tiles
Choosing natural stone over other types of kitchen floors has many benefits, such as laminate, vinyl tile, and hardwood. Here are some pros of natural stone kitchen flooring.
1. Durability
One of the most significant advantages of natural stone kitchen floor tiles is their durability. Unlike laminate and vinyl tile, natural stone is highly resistant to scratches and stains. This makes it ideal for high-traffic areas like kitchens where spills and splashes happen frequently.
2. Looks Great In Any Home
Natural stone kitchen floor tiles look beautiful in any type of home. Natural stone kitchen floor tiles will complement every room, whether you live in a traditional house or a modern apartment. A wide range of colours and options make it easier to match your existing decor.
3. Easy To Clean And Maintain
Cleaning natural stone kitchen floor tiles isn't difficult. All you need to do is use warm water and mild soap. You can clean it with a soft sponge or mop, depending on how dirty it gets. To ensure your natural stone kitchen floor tiles remain stain free, you can apply a protective sealant.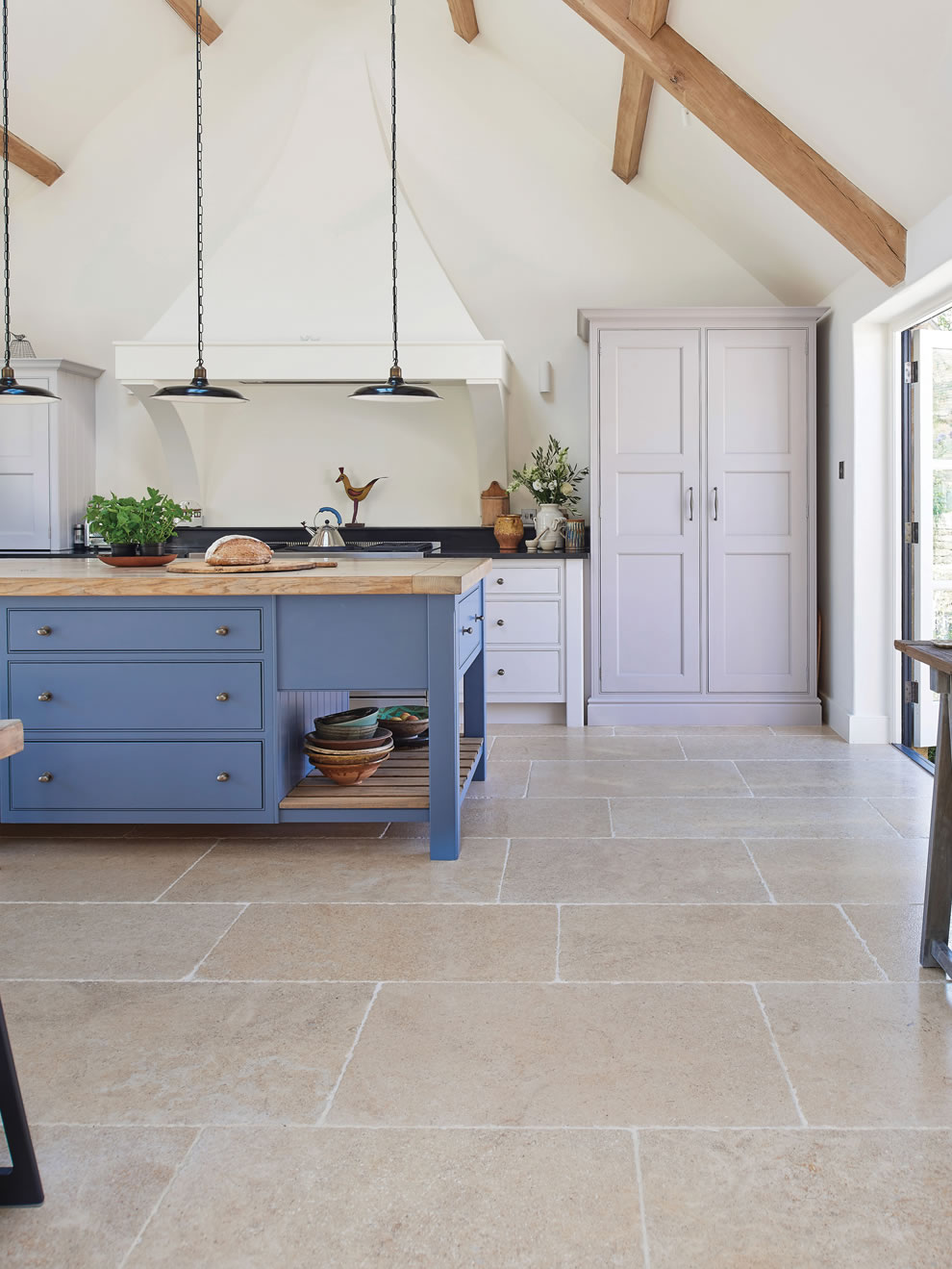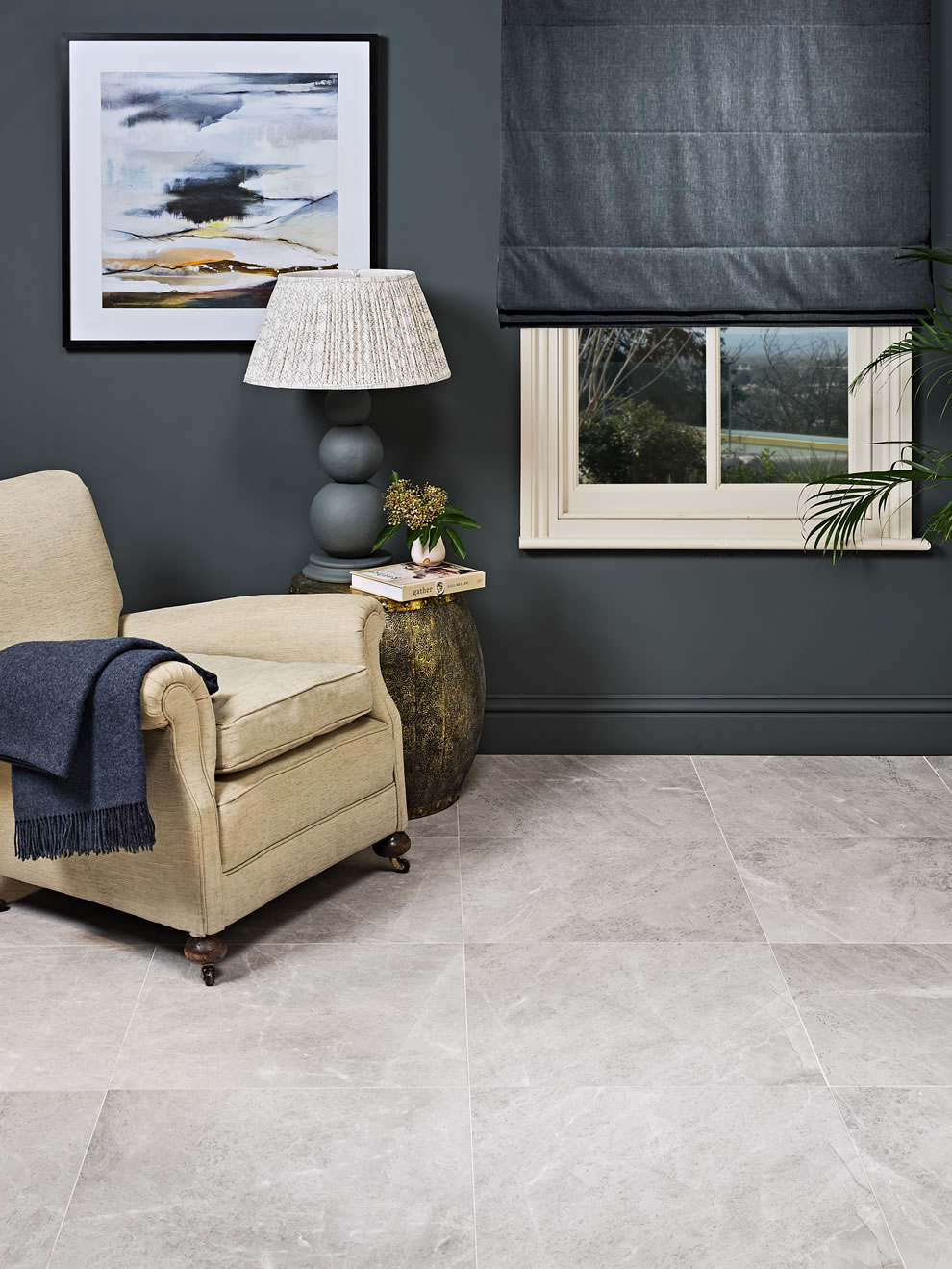 Things to be aware of with Natural stone tiles
Natural stones are beautiful and durable materials that add character to any space. They're easy to clean, don't require regular care and look good even after years of use. However, there are some things that you should be aware of before you choose natural stone kitchens.
1. Porosity of your stone floor
A porous surface is one where water seeps into the stone's pores. This makes it prone to staining and requires sealing every few months. If you live in an area with high humidity, you'll want to seal your floor sooner rather than later. Every natural stone floor needs to be sealed.
2. Stone tiles require maintenance
Some types of flooring will require more maintenance than others, and some may not be suitable for you. We will be happy to answer your questions and advise you on the best stone type according to your needs.
Our popular choices of natural stone tiles
Here are our popular stone kitchen flooring that we work with.  Read on to understand what  each type can offer you
Limestone Tiles
Limestone is durable and long lasting, making it perfect for kitchens, baths and outdoor areas. You can find limestone in many styles, including smooth, textured and veined. Prices range widely based on size and colour but are generally less expensive than other natural stones, such as granite.
Flagstone stone flooring
Many homeowners are drawn to the natural beauty of large flagstones for their flooring, as they can be found in shades of grey, tan, and red. Flagstone is ideal for outdoor areas like patio floors or decking because it is durable and low maintenance. Flagstone flooring is unique because each piece of stone is unique in shape and size. The pieces fit together like a puzzle, creating a beautiful, one-of-a-kind floor. Flagstone may be a perfect choice if you're looking for an eye-catching and durable flooring option.
Marble Tiles for your stone kitchen flooring
Marble is a natural stone that has been used for flooring throughout history. Today, it is used widely around the world.
There are many different types of marble, each with unique properties, including colour, texture, hardness, and durability. If you are interested in Marble, then chat to us and we will advise you on the best one for your home.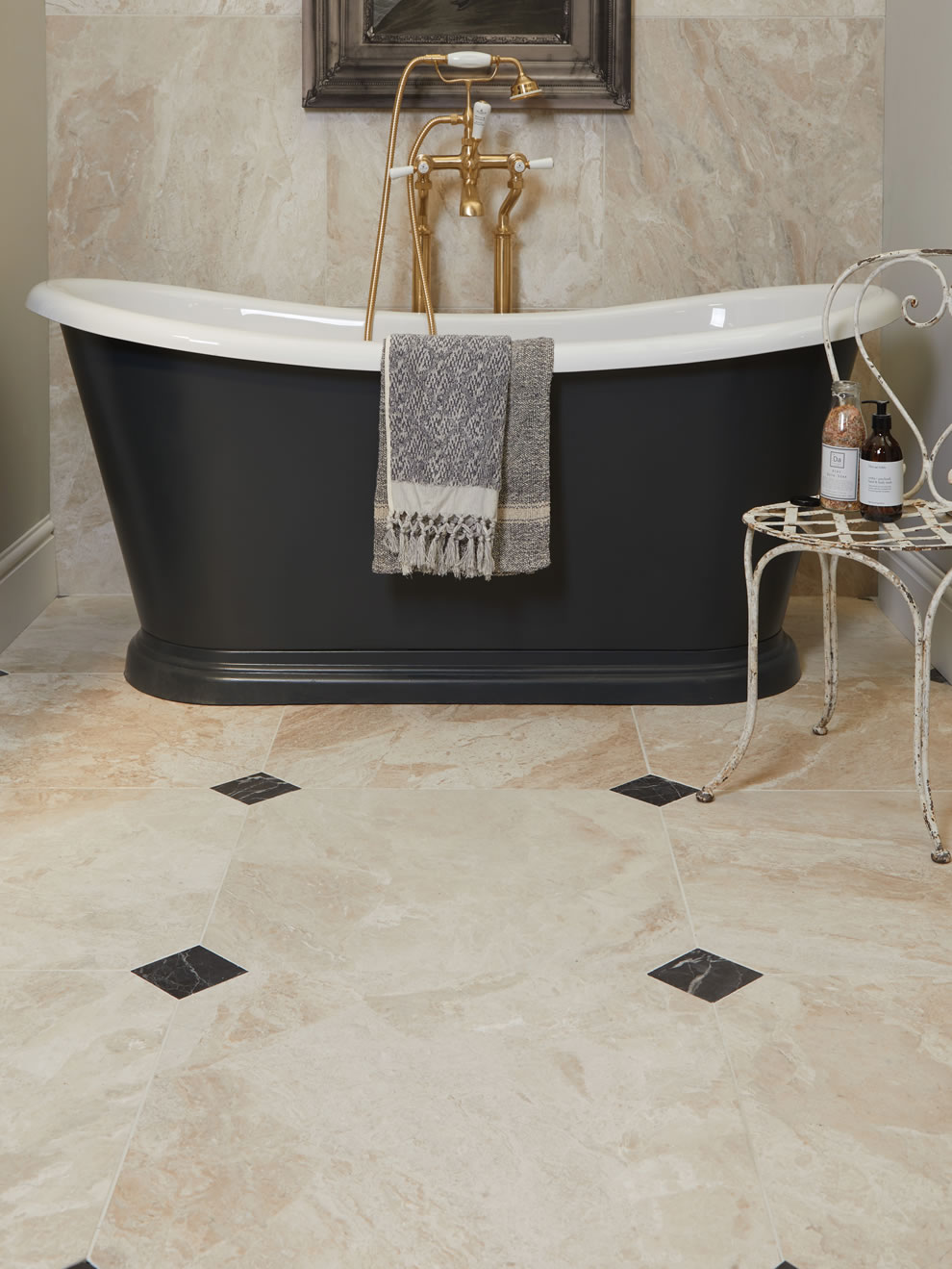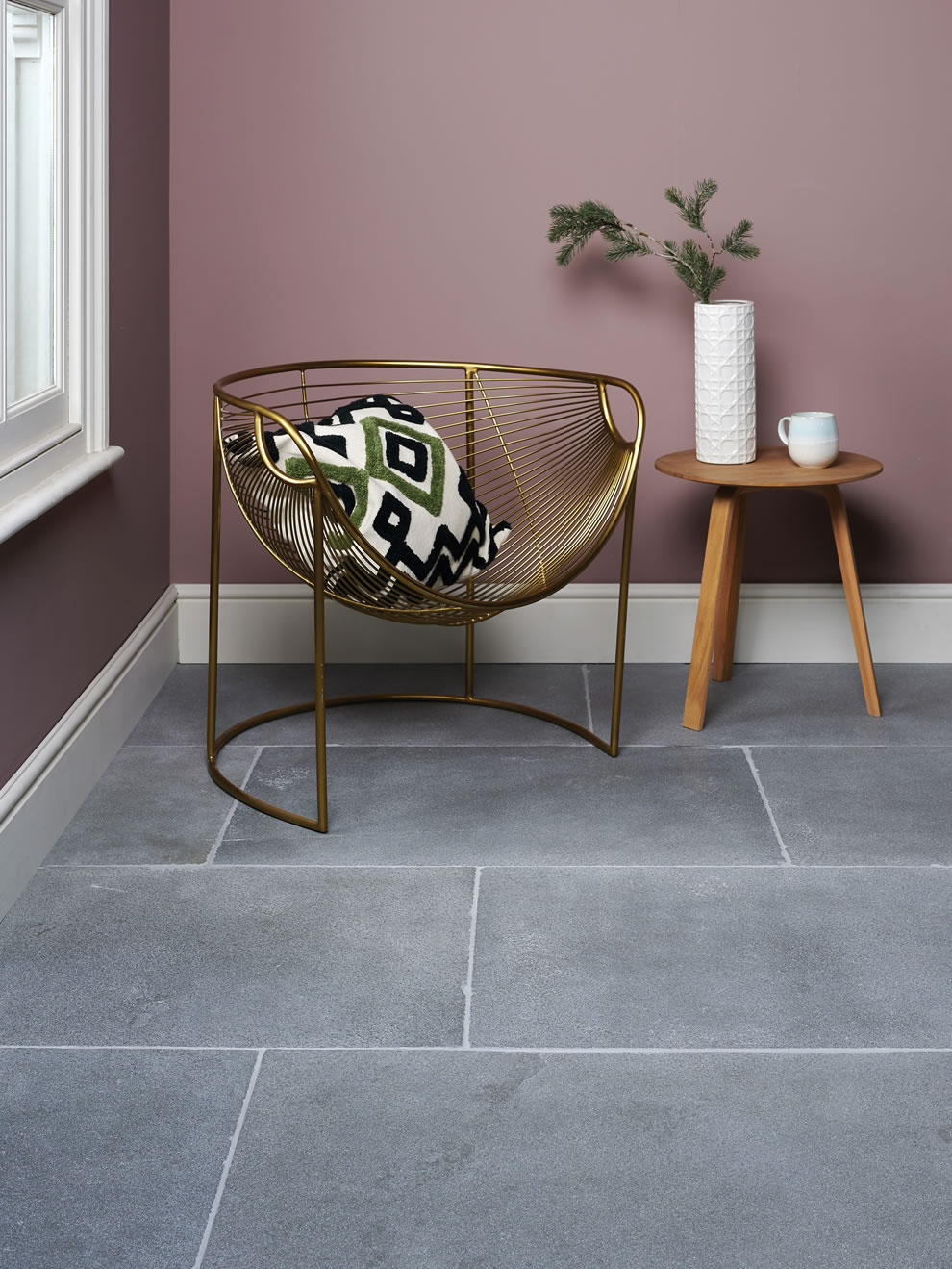 Terracotta stone flooring
Terracotta stone flooring is a popular choice for high-traffic areas of the home due to its durability and tough wear resistance. This flooring is made from a natural clay material, fired in a kiln to harden it. Terracotta floor tiles can be glazed to give them a smooth, shiny finish, but they can also be left unglazed for a more rustic look. One of the main benefits of terracotta flooring is that it stays cool in summer and warm in winter, making it a comfortable option for all seasons. In addition, terracotta is easy to clean and maintain, and it can last many years with proper care. For these reasons, terracotta makes an ideal choice for high-traffic areas in your home
Slate stone flooring
Slate is an affordable natural stone option that will look great in any home. This versatile material comes in many shapes and colours, making it easy to match any style or colour scheme. Slate is a durable, low-maintenance surface that looks beautiful in any kitchen or bathroom. The stunning, long-lasting finish makes it a smart choice for homeowners looking to add value to their homes.
Are stone floors expensive?
Stone floors are an investment, especially if looking to cover larger spaces, That does not mean everything is expensive. We can help you figure out what you need according to your budget and home requirements.
Maintenance costs vary depending on the material used. Some floors will require more money and time than others.
Reseal your floors once or even twice a year. This helps prevent stains and water damage. Sealers come in different formulas, including oil-based sealants and latex. You can choose one that best suits your budget and your home.
Consider adding a protective layer under the floor if you're installing a high-traffic area. This protects the surface and prevents wear and tear.
Underfloor heating with natural stone tiles
Radiant heaters work well with natural stone floors because they absorb and radiate energy into the air around them. This makes it possible to use a radiant heater without installing a central heating system. However, there are some things you need to know about radiant heating and stone floors before deciding to go ahead with installing one.
Natural stones like slate, limestone, and marble are ideal for radiating heat. These stones are porous, allowing water vapour to pass through them. As a result, they can absorb moisture from the surrounding air. In addition, they are naturally hygroscopic, meaning they attract and hold water molecules. This allows them to act as sponges, absorbing and releasing daily moisture.
Stone floors are great for keeping spaces warm during the winter months. They can do this because they absorb heat from the sun and release it slowly over the day. During the coldest part of the night, the stone loses heat again. This helps to maintain a comfortable temperature inside, even when outside temperatures drop.
During the summer months, stone floors help to keep rooms cooler. Because they absorb heat from the ground, stone floors can transfer heat from the building. This is why many people choose to use stone floors in kitchens and bathrooms..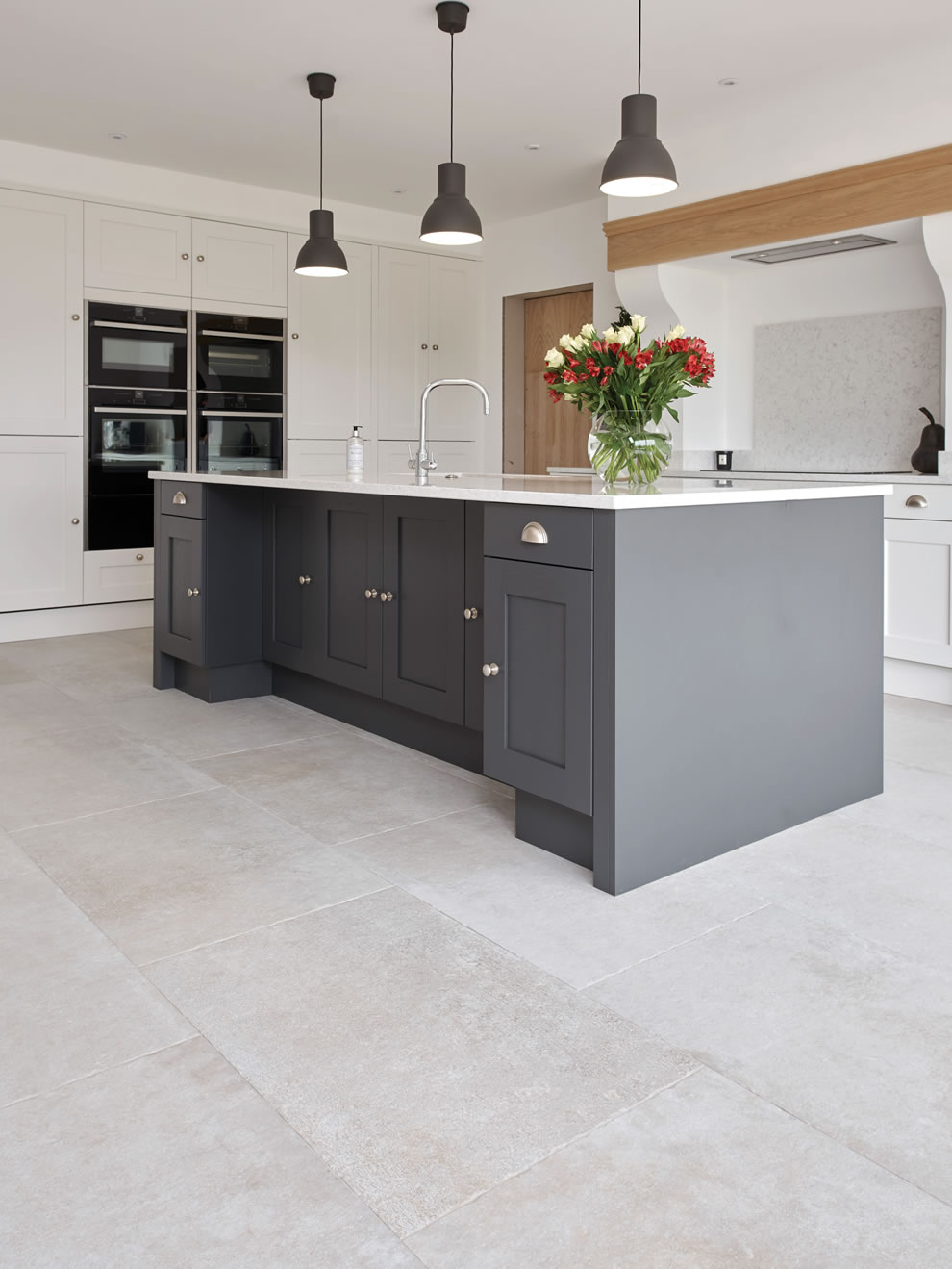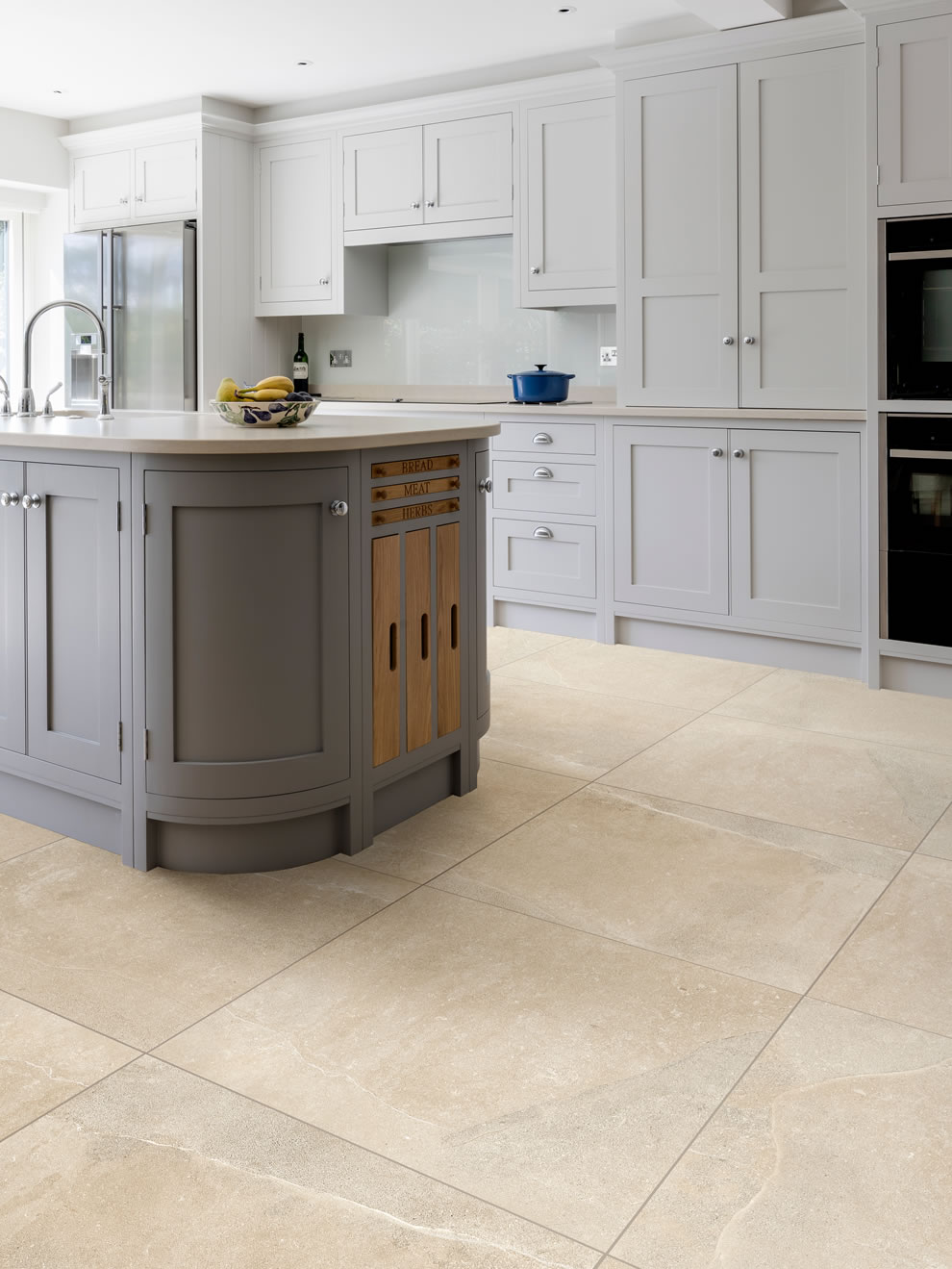 Ca'Pietra
We also offer a range of imported stones sourced from renowned stone distributor Ca' Pietra. We offer their full range of limestone, marble, terracotta, travertine, and porcelain look-alike stone. You can see more at www.capietra.com