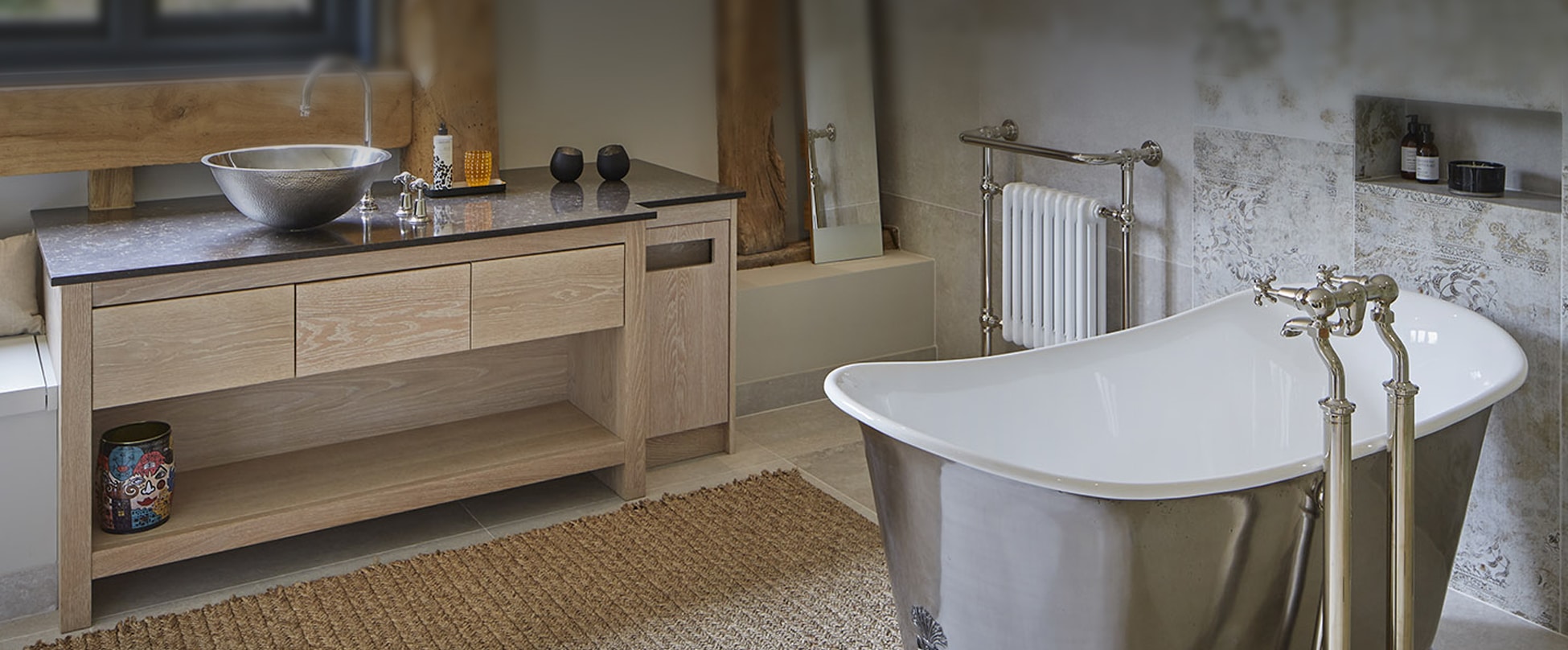 Bespoke Stone Bathroom Worktops
Experts in high quality bathroom surfaces, including vanity units, shower enclosures, wall tiling and stone flooring.
The design, manufacture and installation of your bespoke bathroom can be trusted to us. Whether using marble, quartz, granite or limestone, we will help with selection & design, followed smoothly into manufacturing and installation. We can even provide bookmatched wall and floor panels, or bespoke edge detailing, to create truly uplifting elegance throughout.
Our advice and expertise through the entire process.
Our specialist and knowledgeable staff will help you through all aspects of the design and decision making, including selection and detailing. This is integral to the service we provide and demonstrates why we have been in business for over 160 years – delighting our clients is our aim.
Coordination with cabinetry and other trades, along with attention to every detail is pivotal to achieving seamless and elegant bathroom spaces.