THE EXPERTS IN WORKING WITH ARCHITECTS, CONTRACTORS AND DESIGNERS
164 Years Of Tradition And Technology
Hand-in Hand With Innovation
And Commercial Insight
AF Jones is an award-winning British Stonemasonry company founded in 1858 and AF Jones Stone Interiors covers our natural stone interiors expertise. This spans design, procurement, specification, production and site-fit. We are considered an innovative and forward-thinking firm, adept at creating value in stone for our partners through our positive working relationships with our clients.
Our founding principles remain evident in each and every one of our projects: from our craftsmanship and relentless attention to detail through to our pioneering spirit and love of the industry that inspires our outlook.
Our ideas in stone production and desire to innovate have helped countless projects achieve high quality, more cost-effective natural stone-builds for our clients. Combining traditional stone mason's craftsmanship with modern stone-cutting and production methods, we are able to offer a full service from advisory & design, production & fabrication to site installation.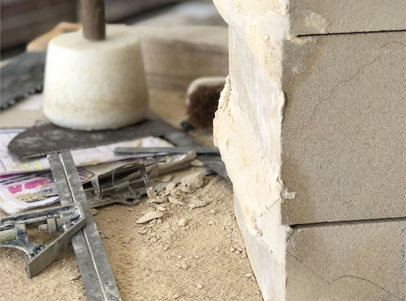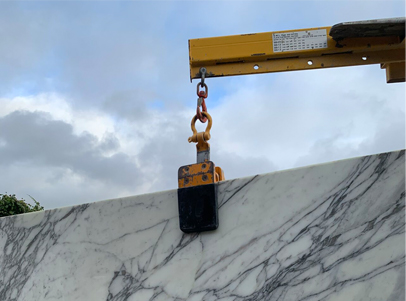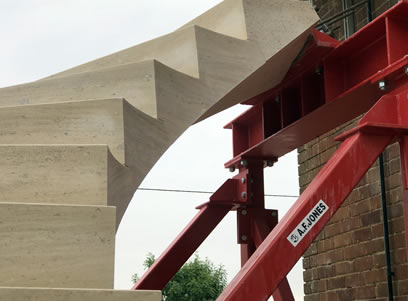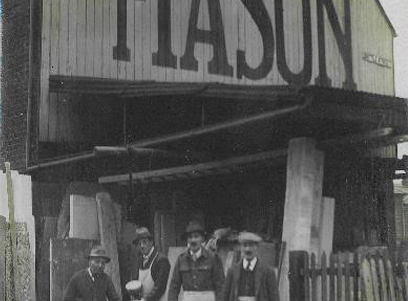 Process And Project
For every project AF Jones Stone Interiors take on, we ensure there is a clear and visible path from inception to completion mapped out. From design development and geometry to site logistics, test build and installation. The breadth, depth and approachability of our team drives our success every step of the way and with a strong network of material suppliers, we are able to give clear independent advice design options, timeframes and early-stage costings.
Our on-going design input can range from simple templating and measuring right up to co-ordinated CAD drawings and specs for approval. At our Oxfordshire workshops we combine the latest cutting technology CNC machinery with the wisdom and talent of our craftsmen and our capacity allows for fast turn-around times to meet the needs of your project.
Our experienced build-management team ensure we are responsive to site demands for labour. We work alongside other professional designers and specialist trades to resolve all layouts, stone-cuts, trade interfaces and on-site requirements and ensure all pre-installed cabinetry and supporting substrates are templated (laser measured) well ahead of time.
Expertise And Reputation
AF Jones Interiors is an award-winning stone interiors company with a scope of work ranging from domestic clients to world-renowned architects, main contractors and designers.
Our knowledge of stone – be it book-matching marble for domestic interiors or designing and installing multiple flight post-tensioned staircases – goes hand-in-hand with our unrivalled ability to understand the needs of any given project.
We are specialists in taking architects' and designers plans from inception to completion, interpreting the stone requirements and translating your plans into reality. This full-project view means we can provide expertise and advice across the full scope of a project – design, detailing and templating, stone selection, project management, procurement and installation.
As a renowned and reliable delivery partner, our aim is to make the process of creating stone interiors as seamless and simple as possible. Built to stand the test of time, with every cut, block, detail and assembly matched to the elegance and timelessness of natural stone construction.
Materials And Selection
At the heart of your decision to work with AF Jones Interiors is stone: its strength, its aesthetic and its sustainability. Our expertise in stone selection means you get the best possible stone, worked, finished and cut in the most effective way for your project.
Our value engineering ability and insight comes from our expertise in surface hardness & durability, maintenance, (porosity and grain), surface finish type (polished, honed, antiqued), thickness (linked to design), maximum & typical piece sizes, weight & site logistics, extraction volume and delivery, cost & budget.
And what we never lose sight of is the beauty and value added in finish of the best stone delivered in the right place for the right building – be it the traditional Bath Stone and Portland Stone, Cotswold stone, Yorkstone or granite. We also source from French and Portuguese limestone quarries as well as Italy for the finest of marble finishes for natural stone bathrooms and kitchens.
With this expertise, when you speak with the AF Jones Interiors project managers, they can help bring focus to your decisions from the moment an initial idea takes shape to the specific detail of contract set-up and build schedule. Call us to discuss this vital part of any stone interiors project.
ADDRESS
A F Jones Stonemasons, Old Quarry Works
Portway, Ipsden, Wallingford, Oxfordshire OX10 6AF