Bespoke Natural Stone Staircases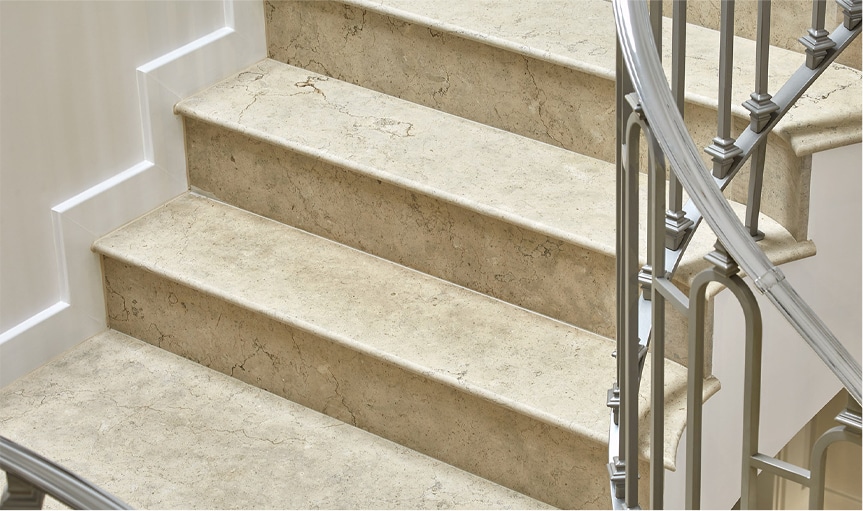 Specialising in the design, templating, manufacture and installation of bespoke quality staircases
Whether cantilever stone, or stone clad staircases, we make all components from raw stone block at our Ipsden production workshops.
We work with you to select the right material, detail and draw, manufacture and build. We project manage the whole process to translate your vision into reality – simple.
Design
Whether your stone staircase will be clad or cantilever, AF Jones Interiors are experts in this field and have produced hundreds of staircases to draw inspriation and insight from. At the formative stages of a project, it is vital to make informed choices to achieve elegance and value.
For smaller projects templates or simple lazer survey may be used to confirm geometry, whereas for larger or complex projects we generate full 3D drawings and renderings for coordination, visualisation and ultimately in our manufacturing process.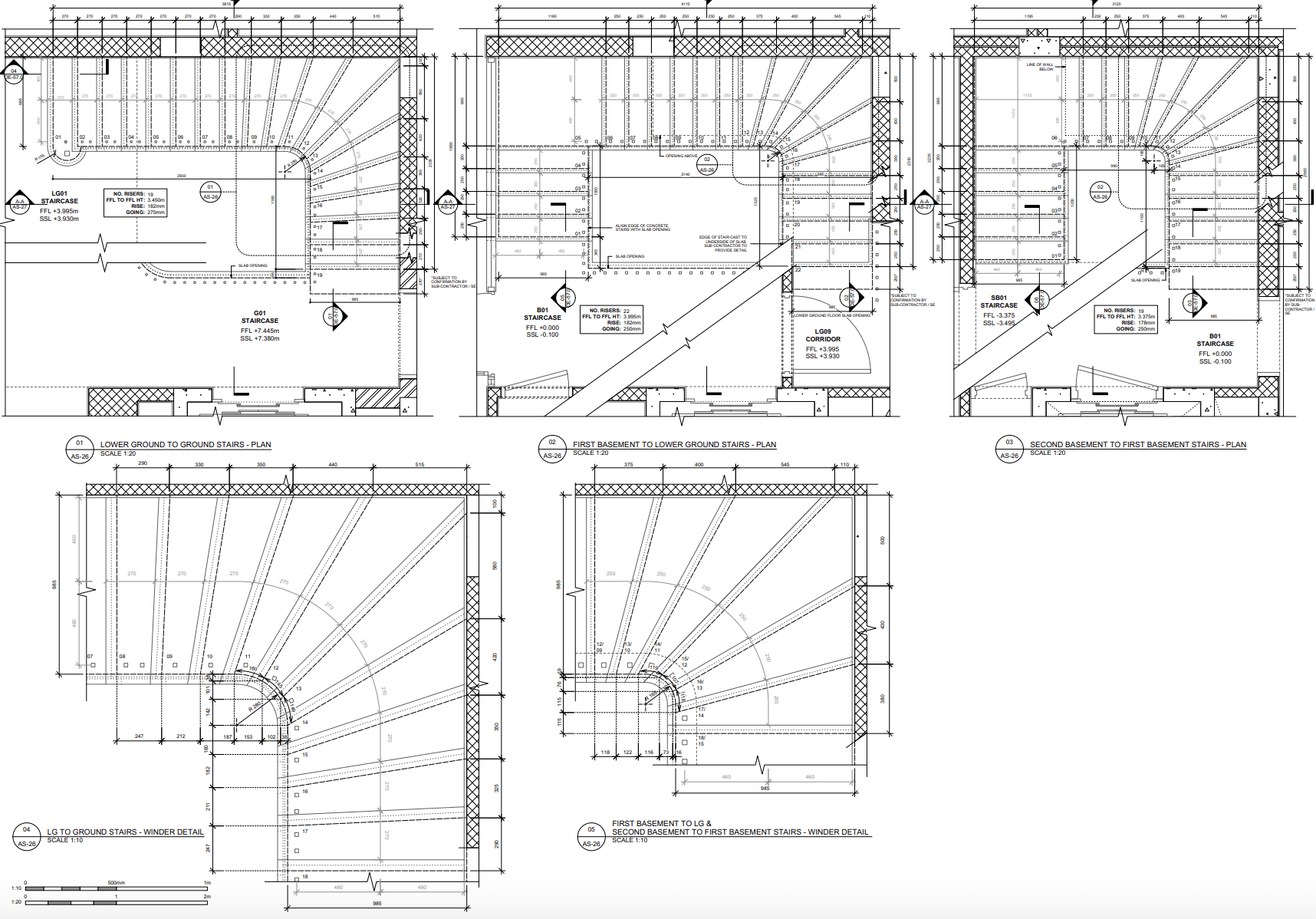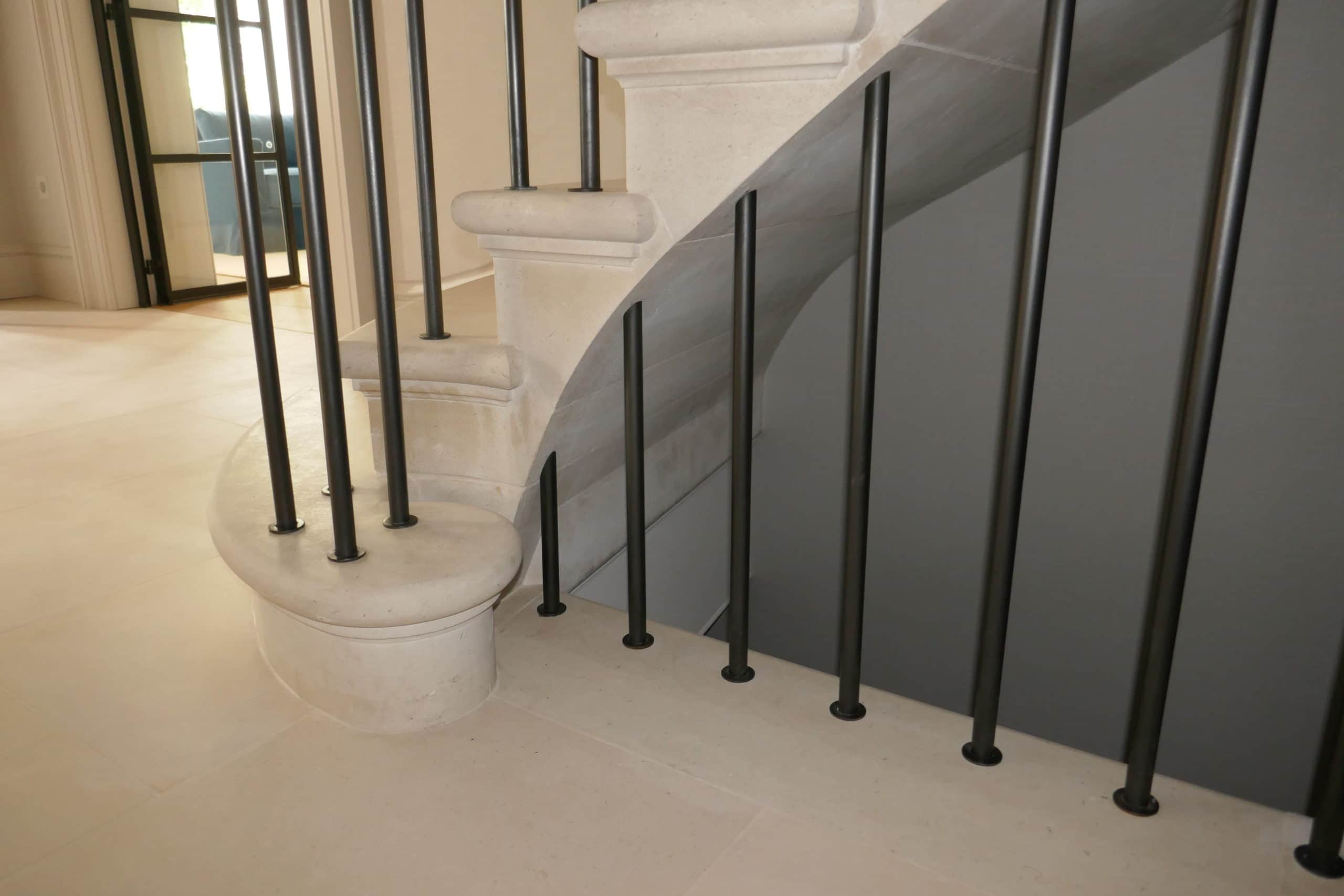 Service
One of our highly skilled and experienced managers will be dedicated to work with you throughout the entire project so that communication is clear and streamlined.
Our project managers have worked in the stone industry for years and have seen every scenario possible so that they are well positioned to provide ideas and solutions to turn your idea into reality.
They will also be able to coordinate with builders, interior designers and architects to seamlessly bridge the gap from drawing board to site logistics, with care and clarity.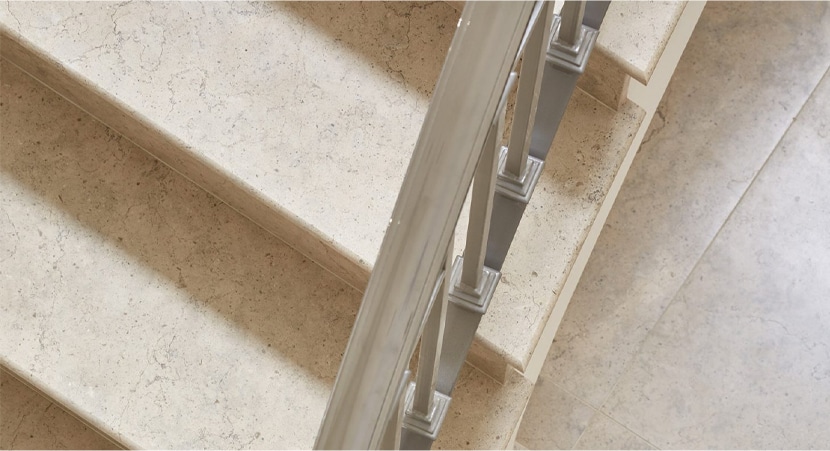 Material Selection
Sourcing stone for clients since 1858 has allowed us to build close connections with all the major stone suppliers both in the UK and on the continent.
We assist clients with selecting the appropriate stone to create staircases that are not only visually stunning but also practical and durable.
Combining this with our capacity to produce and install any adjacent stone flooring, we can ensure a perfect match between the flooring and staircase.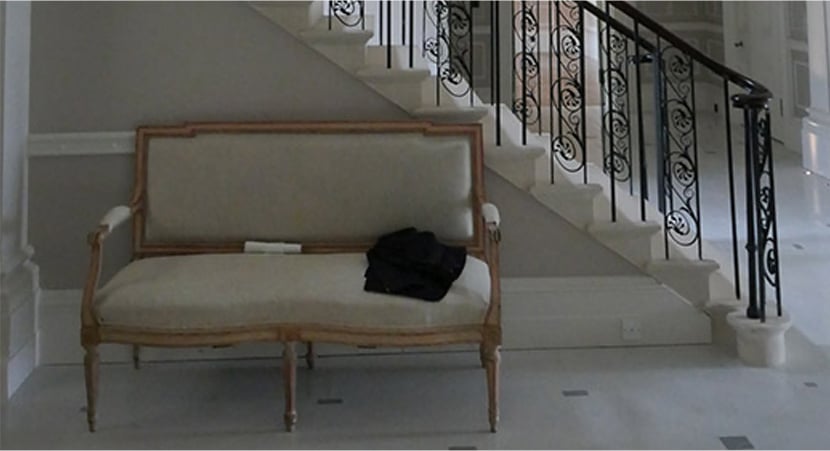 Installation
Our stonemasons are highly skilled and experienced at installing bespoke staircases. Installation of cantilever staircases in particular demands a series of specialist techniques that we have mastered: in short, we make the challenging seem easy.